When I parked my car last Saturday in front of the Eglise Evangélique Protestante of Elancourt near Versailles I was happy to get out. I had been driving for more than 550 kilometres. The enthusiasm from the young people at the event got me to forget my tiredness! Several responded to the call I gave after my message.
I was put up in a 4-star hotel, near the famous Versailles castle.
The following day I spoke via YouTube to the 15 different evangelical churches who had gathered online for their annual combined service.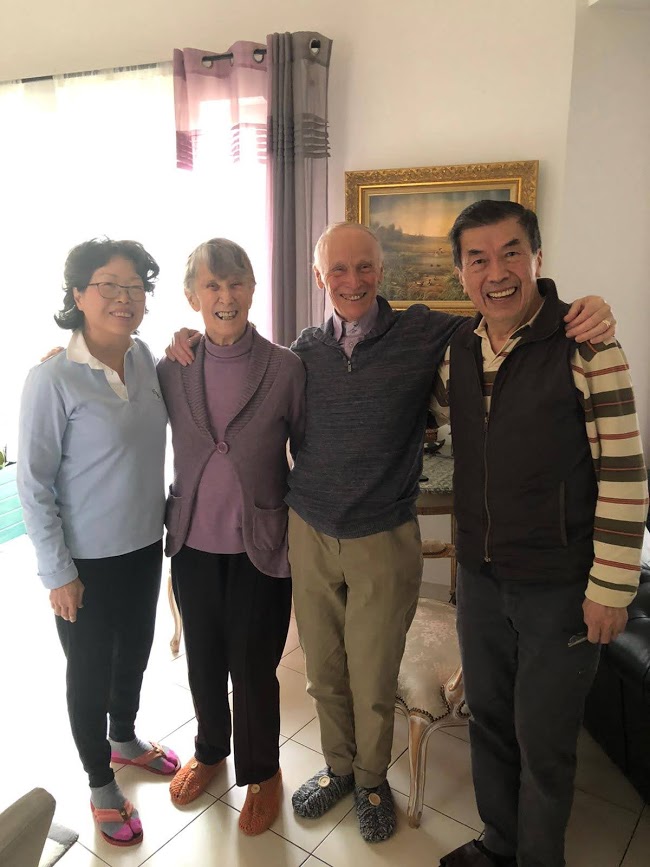 In the afternoon I spoke again, via zoom, responding live to those who wanted to ask questions.
Monday morning I arrived just in time at Marne la Vallée train station to greet my Mum and Dad who had come to meet for the very time my future parents-in-law. What a wonderful day with Yukki's parents!
Timothée Paton – The Weekly Update- February 03rd, 2021
You can check out www.timotheepaton.com  for regular updates.