Finally, the WEC UP! gathering took place.
The goal of those meetings is to present the ministry of Worldwide Evangelization for Christ and to stir many into serving short term and long term.
The small team met up on Saturday afternoon at the WEC French office (near Mulhouse).
We drove up to the far north of the Alsace region. It's at the Evangelical church of Wissembourg (right on the German border) that WEC UP! was held.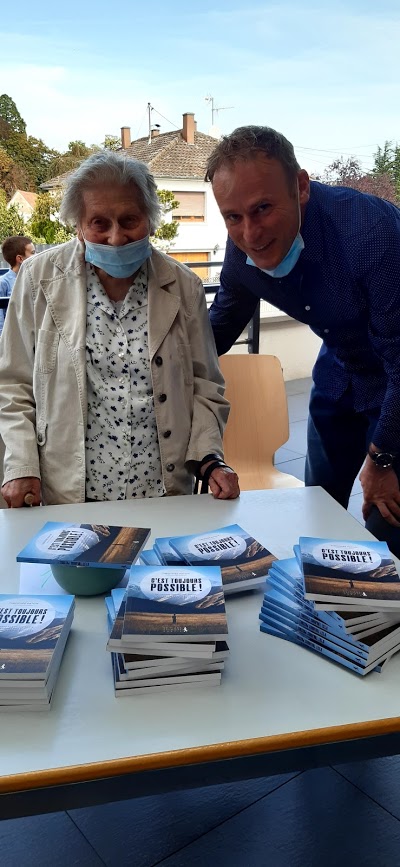 Markus Glauser as Master of Ceremony, Miguel Cervantes, director WEC France talked about WEC (now active in over 90 countries!), Magali (on Saturday via zoom from Senegal) and Miriam on Sunday to share their journey of faith and into WEC. I gave the messages inviting those in the building and following online to move into mission work.
We spent the night in a big house in what could be one of the most beautiful villages in France.
Sunday morning after the service, an elderly lady came up at the table where I was signing books. She is 94 and reminded me that I came to Wissembourg… 20 years ago!
Do bring in prayer those who made a first step into mission work.