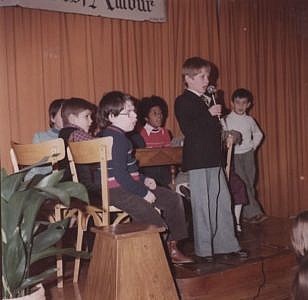 These past few weeks I have been going through my old tapes from when I was a young boy.
These cassettes were kept in a metal truck for many years…
The tapes that warmed my heart the most were those short evangelistic messages in French that I recorded in my bedroom back in 1983 when we lived in Central France. I was 10 years old.
Those 5 audio messages are now available on YouTube. Enjoy these gems of the past:
https://www.youtube.com/watch?v=iEg1ArAOrBA
PS: I had my parents on the phone today. My mother was telling us that 70 years ago today, on March 14th, 1952, at the age of 14 she got baptised.
Timothée and Yukki Paton