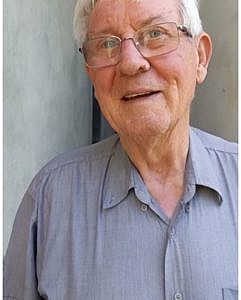 When Yukki and I arrived at the Bible Institute in Nogent sur Marne on Saturday morning I found Maurice, an elderly brother whom I had met at the same place last year.
While waiting for the participants of the conference, I learn with astonishment something about the life of this old man.
At the end of the 1970s, Maurice joined his pastor in running a Bible stand at the market in Saint Denis, near Paris. A few years later, it was with a backpack full of Bibles and tracts that he went out every Friday morning to distribute in the town centre the Word of God.
This is what he did until 2020! Yes, that's right: every single Friday for more than 40 years!
A dozen Christian brothers joined him in his evangelistic work.
Many outsiders, over the years came into the Evangelical church in St Denis.
I asked him, "Maurice, have you ever in these four decades been discouraged and wanted to quit?"
"Never. I have always loved this work for the Lord," he replied.
One day, he gave Communist Jean-Luc Mélenchon a Gospel tract which the French politician accepted.
Last year, Maurice's wife died of Covid. The old evangelist went to live in a retirement home where, at age 86, he continues to hand out gospels and point the elderly to Jesus.
At the end of my message yesterday, I invited Maurice to tell the audience his story, which no-one had ever heard.
We applauded him. He cried. It was time for this humble servant of God to be honoured.
Timothée and Yukki Paton