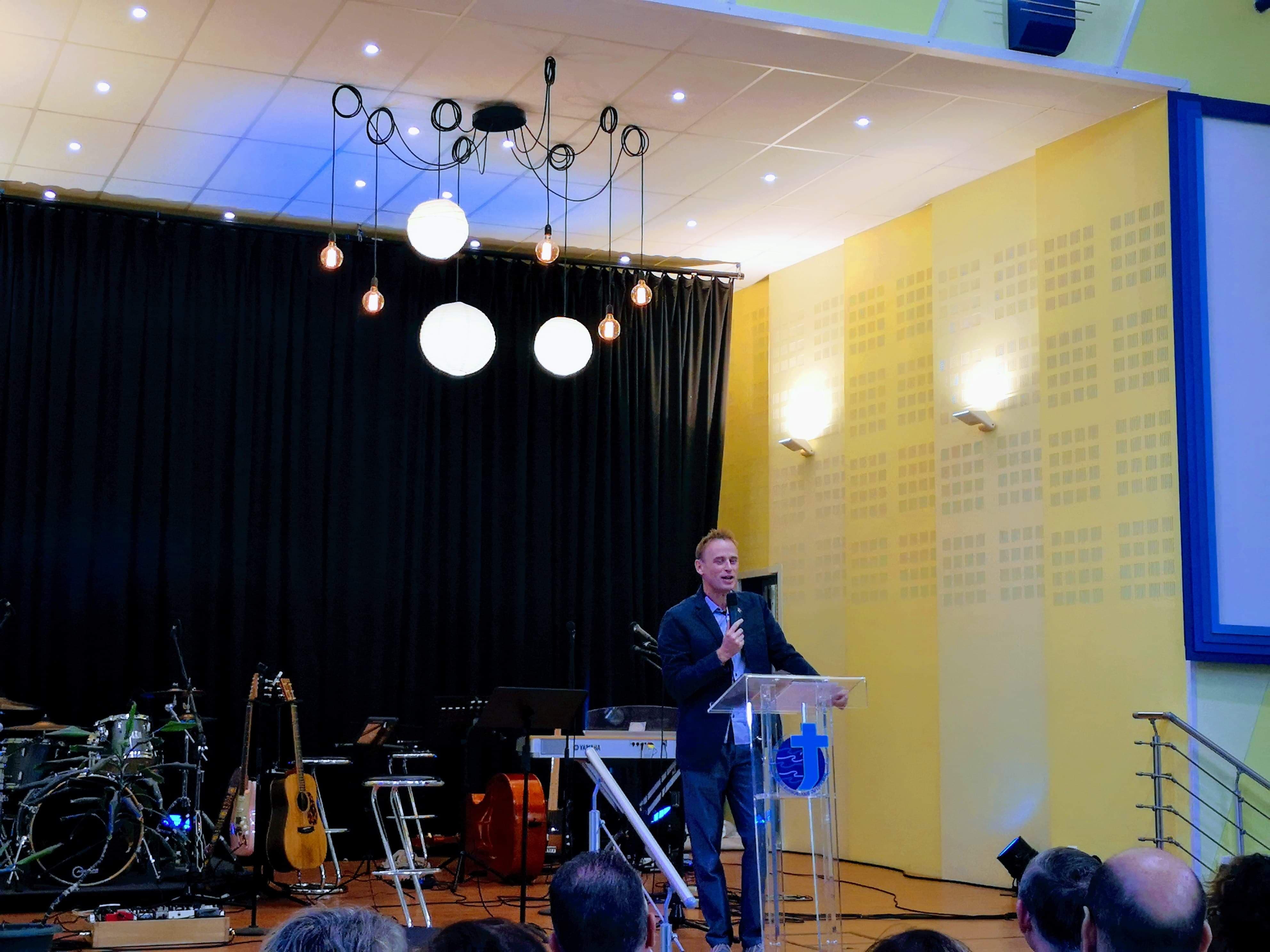 It's in the coastal town of St Pol sur Mer near Dunkerque that the Tour 'C'est Toujours Possible! (It's still possible) got underway.
The Youth meeting on Saturday was greatly blessed. I got to bed just before midnight!
In the morning at the service, 3 women testified of their faith in Christ by getting baptised. At the end of my message (taken from the story of the widow of Nain in Luke's Gospel) 30 people responded in giving their heart to Jesus. Many came forward for prayer.
On Monday, Pastor Philippe and Pastor Jean Yves and I drove down to Cambrai for the Regional Assembly of God Pastors' Gathering. The opportunity to meet up with several pastors I had not seen for years.
The Tour continues in Lille this coming Sunday.
Timothée Paton – September 24th, 1999 (20 years ago today I landed in Phnom Penh!)